Windows XP
Windows Server 2003
Windows 7
Windows Server 2008
Windows 8
Windows 8.1
32-bit Application
64-bit Aware

Secure Desktop 8

Secure Desktop 8 Manual

SDW-XP-001
Single Unit
$195 US
SDW-XP-005
Five-Pack
$775 US
SDW-XP-010
Ten-Pack
$1400 US

Buy Now
Our online store,
Shopify
, offers convenient online ordering 24 hours a day, every day.
30-Day Evaluation
If our software does not meet your needs, you may ask for a refund within 30 days of the original purchase.
Secure Desktop 8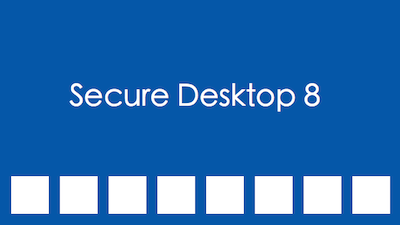 Secure Desktop 8 is simply the best version of Secure Desktop we have ever created.